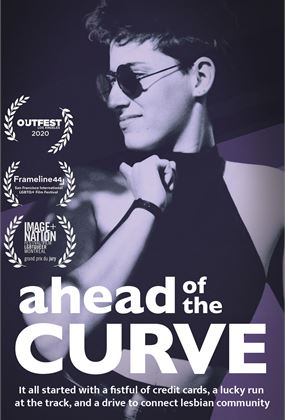 Ahead of the Curve - Online
A documentary tracing the power of lesbian visibility and community from the early '90s to the present day through the story of Franco Stevens' founding of Curve - the best-selling lesbian magazine.
Director: Jen Rainin, United States, 2020, 97 mins, English, Captions available
This page is for the online on-demand version of this film.
This session is presented on demand and will be available to view from 14 April to 28 April. Unclassified 15+ - you must be over 15 to purchase or view this on demand screening. Click here for more information on streaming restrictions and click here for streaming FAQ. On-demand screening is geo-locked to viewers in Australia.
Tickets for the cinema screening of this film are sold separately.
Click here for cinema tickets to this film.