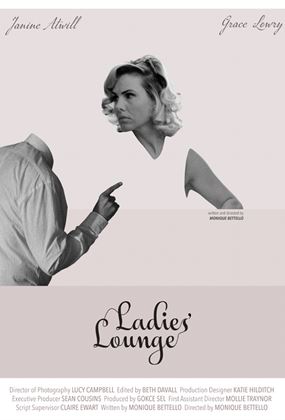 Ladies Lounge
Sat Apr 6 3:00 PM
The Pivotonian Cinema
General Admission
In 1965 rural Victoria, a woman chains herself to the foot rail of her local pub to protest the gender segregation laws of the time.
Dir: Monique Bettello, 2018, 8 mins
Directors Statement
"I came across an archived news story from 1965 that detailed the rebellious actions of Merle Thornton and Rosalie Bogner at the Regatta Hotel, Brisbane. The two women chained themselves to the footrest of the public bar in protest of the discriminatory gender segregation laws in place at the time. After delving further into researching this event, I decided to write a screenplay inspired by it.
Influences aside, my main objective for this film is to tell a gay woman's story because it is a rarity on screen. Growing up I wished that I could see one person in a film that I could really relate to and I never did, and today I still don't. Despite the great increase in LGBT awareness, there are a plethora of gay males' stories being told but for some reason beyond my comprehension, LGBT women are still being left behind and it's my aim to help change that."
The Pivotonian Cinema
4 Verner Street South Geelong, Victoria, 3220