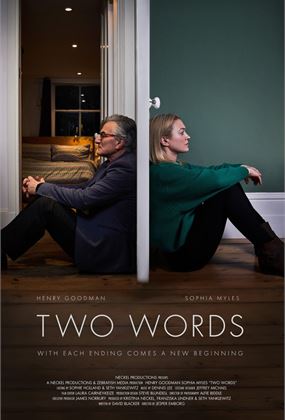 Celebrating Elders - GPFF Online
Short Films
Fri Oct 23 10:50 AM
Online
A collection of short films celebrating the stories of LGBTI elders and pioneers.
This session is presented on demand and will be available to view from 23 October to 3 November. Unclassified 15+ - you must be over 15 to purchase this on demand screening.
Click here for more information on streaming restrictions
and
click here for streaming FAQ.
A Rare Breed

Rob is a world-renowned chicken breeder from Tasmania who has travelled all over the world to exhibit his chickens, as well as his own body.
Director: Thomas José Field, Australia, 2019, 11 Mins, English, Intersex
Growing Older As Me: Cat

Catherine Burton, a Trans woman and a pilot shares her story of transitioning in the workplace and navigating
the health system.
Director: Fox Fisher & Owl Fisher, United Kingdom, 2019, 5 Mins, English, Trans & Gender Diverse
My Uncles
A documentary that tells the story of three Australian men: John, Michael and Graham.
They talk about their individual journeys, the fear of being arrested and the discrimination they received from society. They open up about the good times through the years including John and Michael's marriage after 40 years together.
Director: Laughlin O'Connor, Australia, 2019, 14 Mins, English, Gay
Out of the Closets and Into the Streets
In 1970s Melbourne, Australia, a group of students made a stand for gay pride at a time when homosexuality was criminalised and discrimination and abuse was widespread. When being gay meant hiding your true self. Where the act of coming out was a radical form of protest.
More than 40 years on, Gay Liberation Front members are community elders and they reflect on the impact of those days.
Director: Jary Nemo, Australia, 2016, 12 Mins, English, LGBTIQ+
Arth
Arthur is a carpenter living a quiet life in rural Wales with his sister. That is, until he discovers a new device that could change his world forever.
Director: Amy Daniel, United Kingdom, 2019, 11 Mins, Welsh with English Subtitles, Gay
Two Words
A dramatic account of grief and self-realisation, when 64-year old Gavin reveals to his grown-up daughter, Victoria, that he's been living a lie during his 35 years of marriage and now intends to be true to himself.
Director: Jesper Emborg, United Kingdom, 2018, 23 Mins, English, Gay
Till Death Do Us a Party
After coming to the conclusion that their friend's funeral didn't live up to who she was, Ethel and Margaret decided they'd like to be in charge of how they go. This film was an audience favourite from our sold out Rainbow Shorts screening.
Director: Shirmaine Ong, United Kingdom, 2019, 7 min, English, Lesbian
Time & Again
Eleanor and Isabelle meet again, sixty years after their relationship break up.
Director: Rachel Dax, United Kingdom, 2019, 27 Mins, English, Lesbian