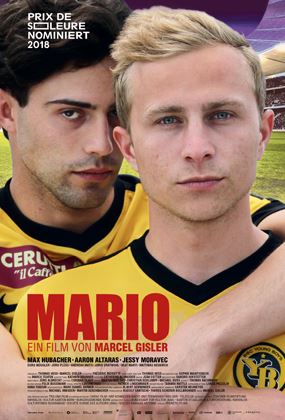 Mario - Saturday Night Feature
Sat Apr 6 7:30 PM
The Pivotonian Cinema
General Admission
Unclassified 18+
119 Mins
When Leon, a talented striker newly arrived from a soccer team in Germany, shows up in the locker room of his new Swiss club, he attracts both suspicion and admiration from his teammates. But he attracts something more in his assigned roommate Mario, and the pair develop an intense bond—not only as the team's top prospects for advancing to an elite professional league, but also as secret lovers. For career-minded Mario, the secret affair stands to threaten everything that's at stake in the tradition-bound and image-conscious world of professional sports.
Director: Marcel Gisler, Switzerland, 2018, 119 mins, Swiss German and German with English subtitles
This screening is presented in collaboration with the official new LGBTIQA+ support group of the Geelong Cats Football Club. The Geelong Cats Pride Supporter Group is open to LGBTIQA+ people and allies. A calendar of scheduled activities is being established for 2019. The group can be contacted at geelongcatspride@gmail.com and have a Facebook Group.
The Pivotonian Cinema
4 Verner Street South Geelong, Victoria, 3220
Proudly supported by