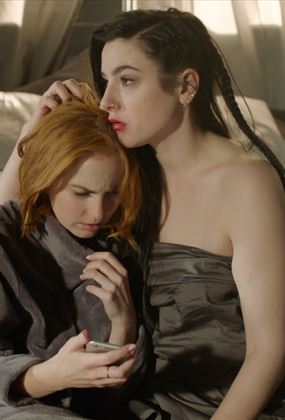 Kenosis Kiss
Tue Feb 4 7:30 PM
The Pivotonian Cinema
General Admission
Emily believes love is divine. For her family, that love comes from God, the church, and her religion. For her new girlfriend Alex, that love comes from her touch, her kiss, and her embrace. Emily can't find a middle ground.

Embracing her sexuality means she feels she may be shunned from a world of a faith she has known all her life but maintaining her Christianity could mean a life without romance and intimacy.
She is trying to fit in but all she'll ever do is stand out unless she chooses. And choosing between the God she loves and the woman she loves is something she doesn't know if she can do.
The Pivotonian Cinema
4 Verner Street South Geelong, Victoria, 3220