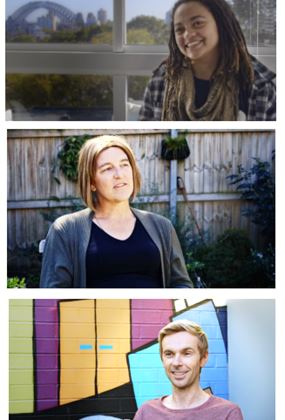 Rainbow Shorts
GPFF at the Geelong Rainbow Festival
Tue Feb 4 7:30 PM
The Pivotonian Cinema
General Admission
Unclassified 18+
120 Mins
SOLD OUT - This session is now sold out. Please Join the waitlist below to be notified in case of refunds and cancellations. If there is enough interest we could potentially schedule a repeat screening.
To celebrate the 2020 Geelong Rainbow Festival we are presenting a collection of Rainbow short films that represent the LGBTQ rainbow. You will also get to see a sneak peak at the trailers of some of the films we will be screening at the Geelong Pride Film Festival from the 2nd to the 5th of April 2020. Featuring 10 short films from around the world including Australia, Ireland, France, Colombia, Singapore, New Zealand and more. These films are diverse and fabulous mix. Some are funny, some are poignant, some are quirky, some are sexy! All are heart-warming, life affirming and thought provoking.
The Flag
The Open
Dario
What do you see
Till Deal Do Us a Party
1 Year
Kiko's Saints
Altruistic
The Cream
Gestation (featuring Malibu Stacey)
Repugnant
Malibu Stacey is attending as a special VIP guest and they feature in Singaporean film Gestation directed by Pearly Tan about Jess Station.
Click on the films below for more details. For details of Geelong Rainbow Festival events visit
Geelong Rainbow Festival on Facebook
Photo by Pierrick Van-Troost
Screens with:
The Pivotonian Cinema
4 Verner Street South Geelong, Victoria, 3220
Proudly supported by